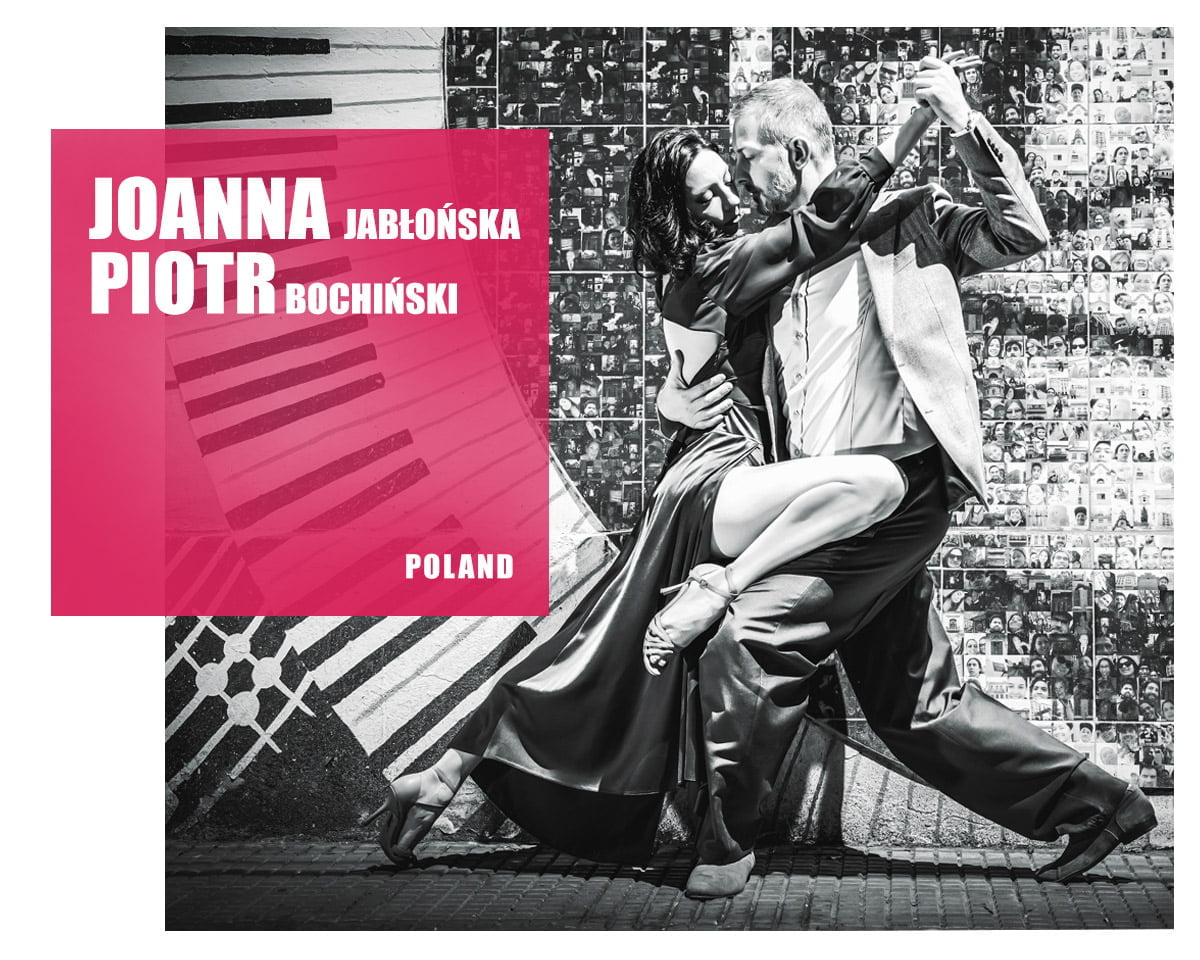 Joanna Jabłońska &
Piotr Bochiński
(Poland)

Piotr has been involved in various physical activities for years, mainly martial arts. However, he abandoned all of the above activities for tango in 2004 – when he had the first contact with it.
Joanna discovered tango in 2006. An art historian by education, she saw in this dance the potential to create beauty and self-expression from the very beginning.
They joined tango forces in 2012 to share the experience of their own dance development process. Since then, they've been teaching regularly in Poland and occasionally abroad and organizing weekend trips and summer camps.
They attach great importance to improving their teaching skills. They are constantly looking for more adequate methods of passing knowledge and striving to create a coherent system. For Piotr, aikido, for Joanna – contact improvisation are auxiliary areas for in-depth inquiries into the foundations of the mechanics of human movement and the physical side of the body-body relationship. We can see the reflections of these inquiries in their dance and tango philosophy.
They give shows in Poland and abroad. They had the pleasure of performing with the Bandonegro, Carambolge Oktet and Tango Amoratado orchestras.
They are inspired by different styles of tango and the techniques behind them. They draw from them primarily what builds communication in a couple and affects aesthetics and musicality.
___
Photo from Joanna & Piotr's sorces