This year, during the festival, we will witness of concerts two bands of great musicians - Bandonegro Tango Orchestra and Noche De Tango!
Bandonegro will perform a concert for us, which is an inseparable part of the music and dance spectacle "Bandonegro and Tango Stories", which will take place on May 28, 2023 at the Nowy Teatr in Zabrze!
Noche De Tango, a trio headed by Magdalena Lechowska, will give us danceable sets during the Evening Saturday Milonga in the Dawna Markownia Kopalnia "Ludwik" and during the Sunday Breakfast Milonga in the open air on the square near the Pstrowski Monument.
Read more about our artists below.
---
Bandonegro is a world-class Polish tango orchestra, one of the most intriguing and recognisable performers of this musical style. They specialise in both the traditional Argentinean tango and tango nuevo, as well as compose their own pieces adding the elements of jazz and classical music. Their incredible passion, ideas for music, fresh sound and unique style that is perfect for dancing have won the hearts of audiences all over the world as they are deemed the best tango orchestra of their generation.
At the very onset of their carrier, when they were 18, Bandonegro won the international competition "PIF Castelfidardo" in Italy, and only a year later, they recorded their first album "Tango Nuevo by Astor Piazzolla". Since then, they have been constantly intensifying their activities aimed at the promotion of the tango in Poland by performing in prestigious concert halls, philharmonics and musical theatres.
"In the last 12 months these young Polish gentlemen have become one of the most popular bands performing on the most important milongas and festivals in the whole Europe."
Tangodanza Magazine (Germany)
"Unique energy and exceptional sound. There are four of them, but it sounds as if it was an orchestra consisting of ten!"
Nito Garcia (legendary Argentinean dancer)
"Bandonegro isn't just a band, it's a phenomenon on the Polish music scene"  
Adam Baruch (JazzForum, PolishJazz)
They have presented their music during the most important tango and jazz festivals in Poland: Krakus Aires Tango Festival, Recuerdo Warsaw Tango Festival, Łódź Tango Salon Festival, Podlasie Jazz Festival, and abroad: in Argentina (Argentina Tango Salon), Germany (Schleswig Holstein Music Festival), the Netherlands, Italy (Torino Tango Festival), France (Tarbes Tango Festival), Denmark (Copenhagen Jazz Festival), Sweden (Stockholm Tango Festival), Switzerland (Geneve Tango Festival), Finland (World of Tango Festival) and Norway (Oslove Tango Festival).
The band cooperates with prominent dancers, such as Roxana Suarez & Sebastian Achaval, Facundo Pinero & Vanesa Villalba, Clarisa Aragone & Jonathan Saavedra, Los Totis, as well as tango vocalists and musicians: Nelson Pino, Roberto Siri, Carlos Roulet or Andres Martorell.
In 2019, Bandonegro was on a five-week tour in the Argentinean Buenos Aires, performing in numerous prestigious clubs, for example, Canning or La Viruta, and during the Argentina Tango Salon Festival. They presented a special version of "Gallo Ciego" during the finals of Buenos Aires Tango World Cup – the largest tango event in the world. As the only Polish artists so far, they had an opportunity to perform for José Colángelo, the last Troilo orchestra pianist, and Fernando Suárez Paz, a legendary violinist, who was a long-standing member of Astor Piazzola's quintet.
Bandonegro has already recorded 4 albums published by prestigious Polish record labels: Dux, RecArt or SJRecords. "Tanchestron" (2017) and "Tangostoria"(2020) are more traditional, whereas "Tango Nuevo by Astor Piazzolla" (2011) and the original "Hola Astor" (2019) present a fusion of tango and some elements of jazz and rock, which has been deemed revolutionary by music critics.
The musicians more and more often turn towards composing their own pieces for such renowned institutions as, for example, the German Association of Public Broadcasting Corporations ARD or Henryk Wieniawski Musical Society of Poznań. Bandonegro has received a scholarship from the Mayor of Poznań for their exceptional musical achievements, and a Medal of Young Art, awarded to talented artists from the Wielkopolska Province. They have also been granted an honorary patronage by the embassy of Argentina in Poland.
___
Photos by Tango Photography / m.frames
---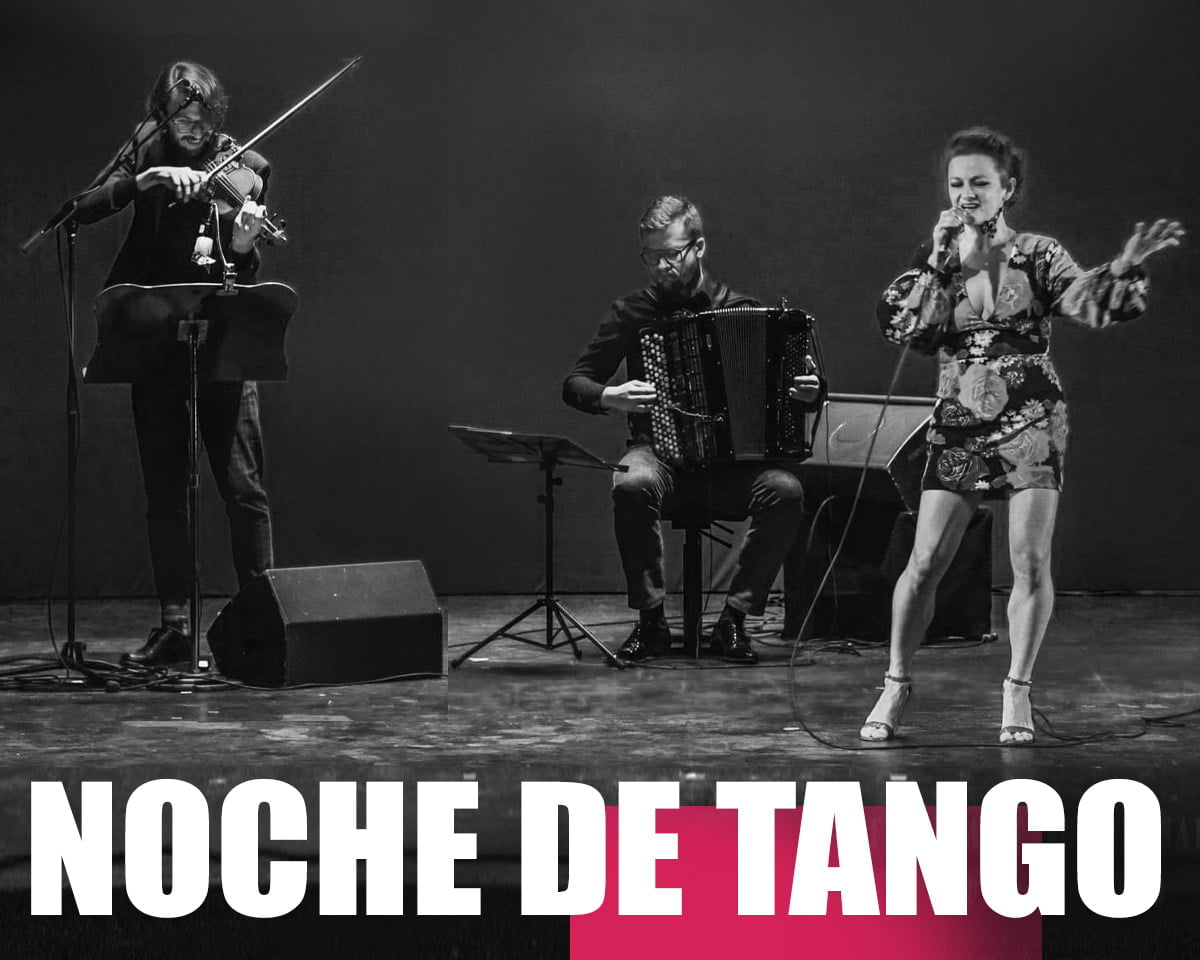 Noche De Tango
Beautiful arrangements of pre-war Polish tangos and masterful performances of Argentinian tangos.
Magdalena Lechowska - Polish vocalist with a Latin soul, born in Krakow and raised in South America. In her work, she always tries to combine two worlds: South American and Polish... This is how Noche De Tango was born.
Winner of, among others, Competition for the interpretation of Marek Grechuta's songs (2011) and the Golden Leaf Retro them. Mieczysław Fogg (2018). The only Polish singer who sings like a native Argentinian and gives a South American breath to Polish tangos.
Together with outstanding musicians Mikołaj Kostka (violin) and Wiesław Ochwat (accordion) they create a unique atmosphere on stage.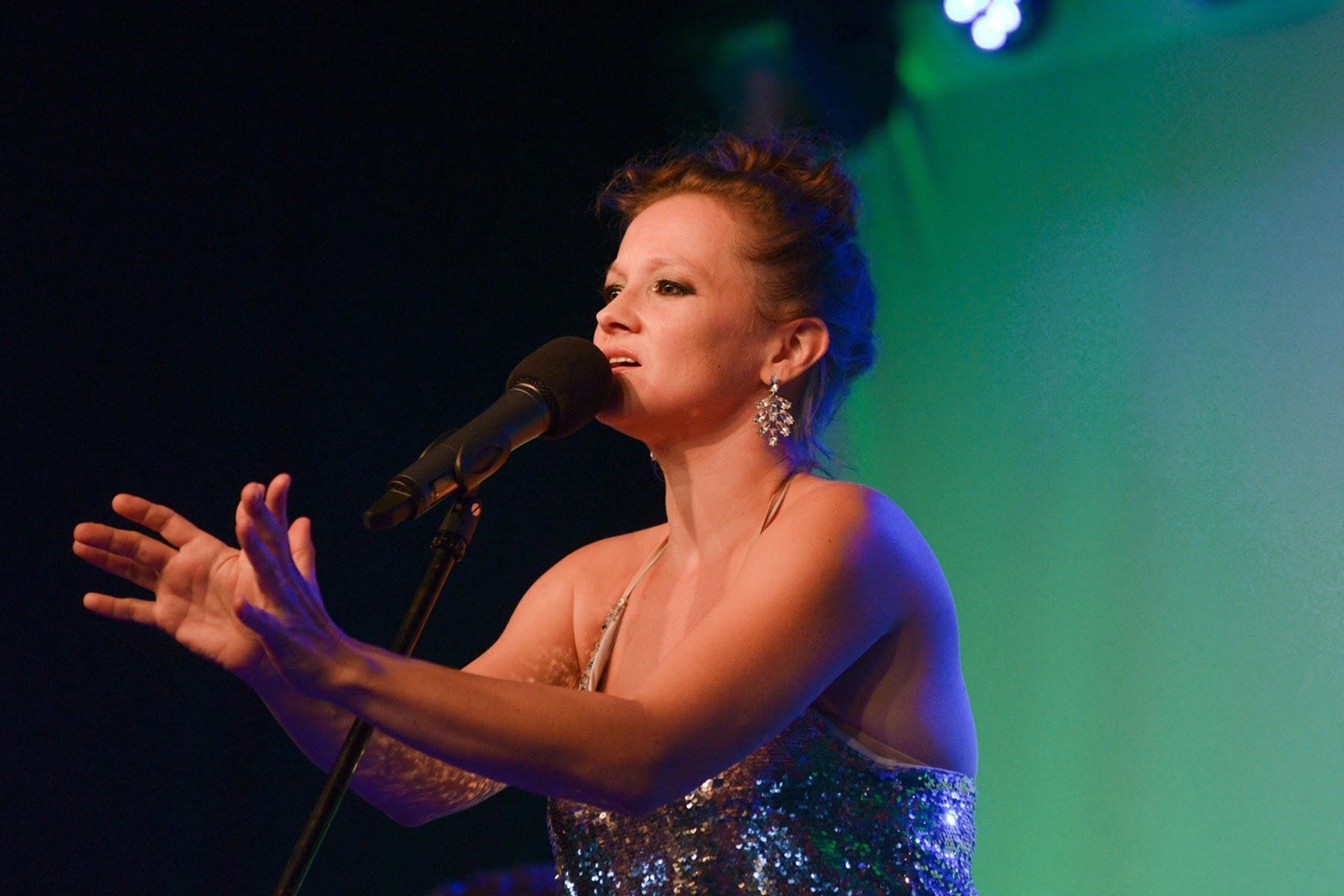 Their repertoire includes the most beautiful Polish tangos and traditional Argentinian tangos.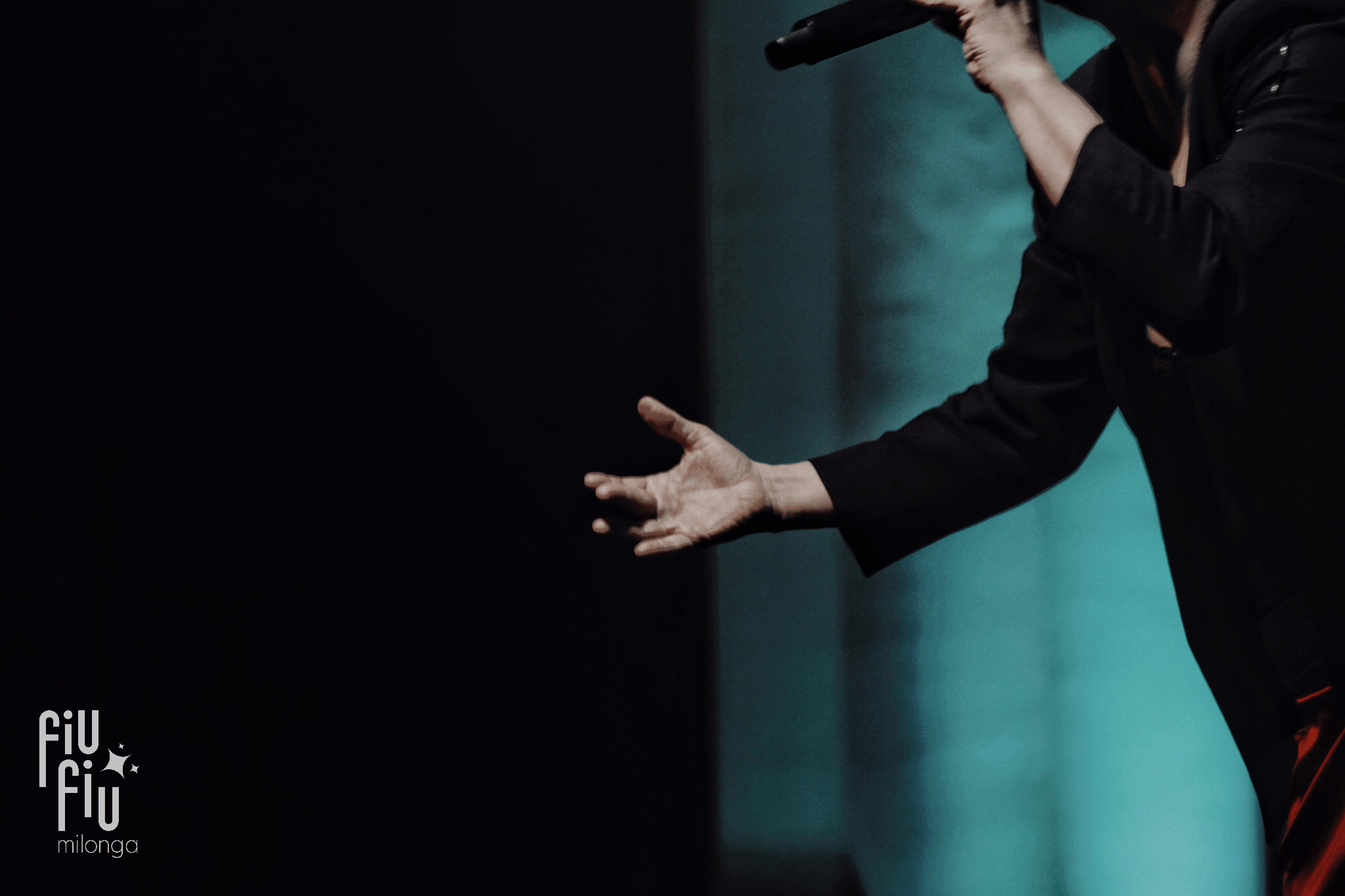 ___
Photos from Magdalena's sources and by Gabriela Policht