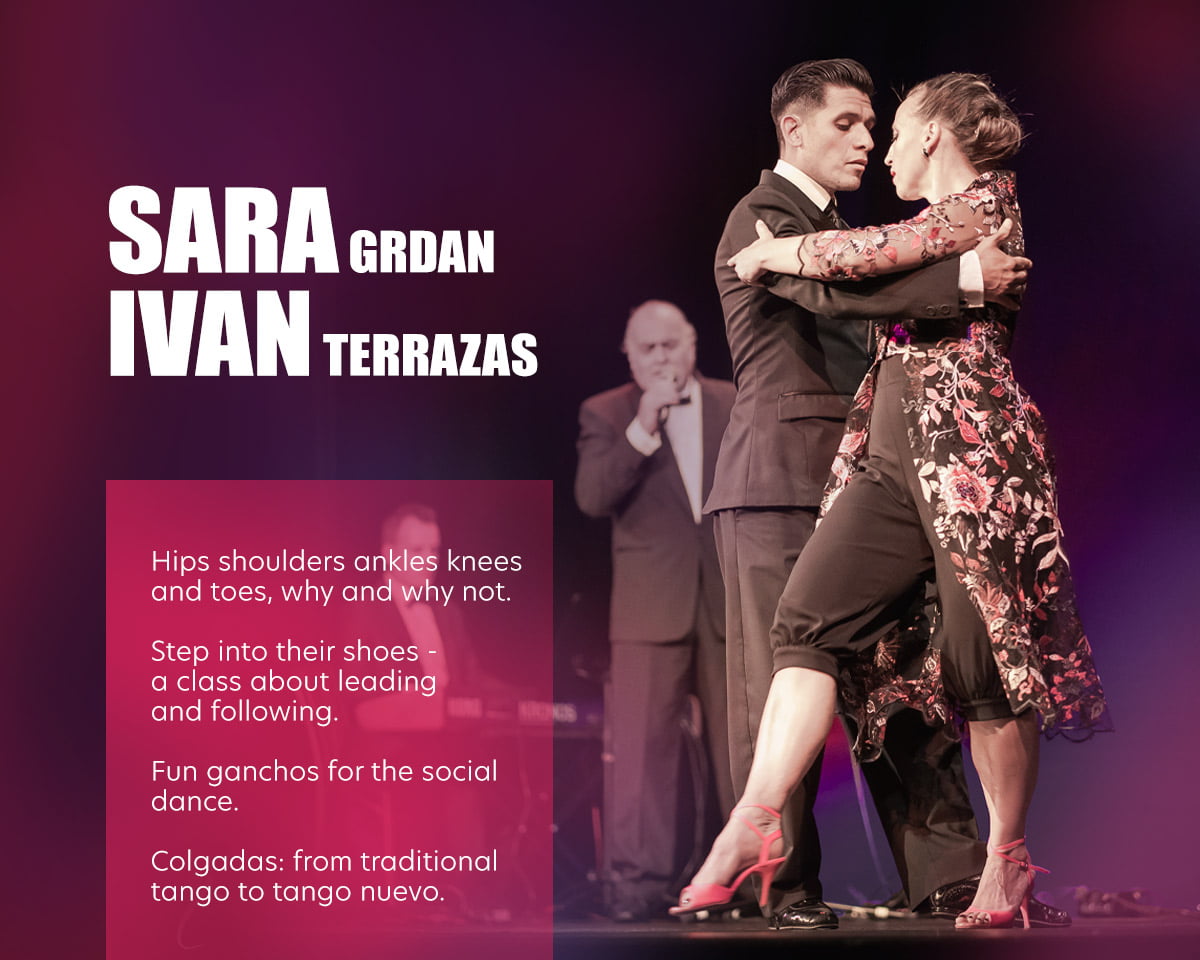 SI1:  Hips, shoulders, ankles, knees and toes…
… why and why not.
It is about different body parts and how they work together – a bit of coordination, a bit of coooperation.
SI2:  Step into their shoes.
A class about leading and following from a different perspective.
It is about understanding how leading and following are not so different, and how that helps us understand each other better and communicate better.
SI3:  Let's fun!

Fun ganchos for the social dance.
SI4:  Colgadas

From traditional tango to tango nuevo.
___
Photo by Tango Photography / m.frames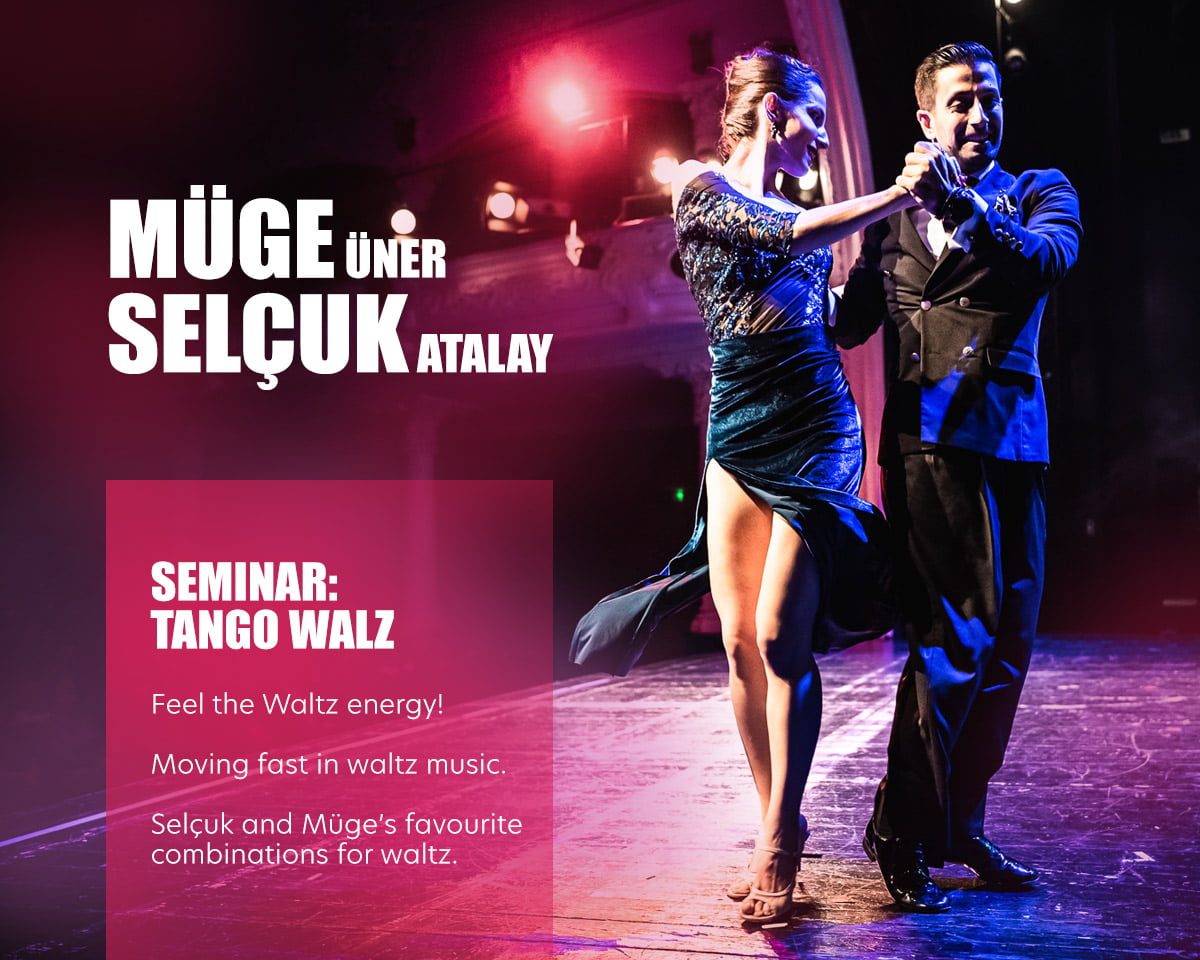 MS1:  Feel the waltz energy!
Accelerating in giros and being light in the dance for the leader and follower.
MS2:  Moving fast in waltz music.
Exercises and experience with combination.
MS3:  Selçuk and Müge's favourite combinations for waltz.
___
Photo by Tango Photography / m.frames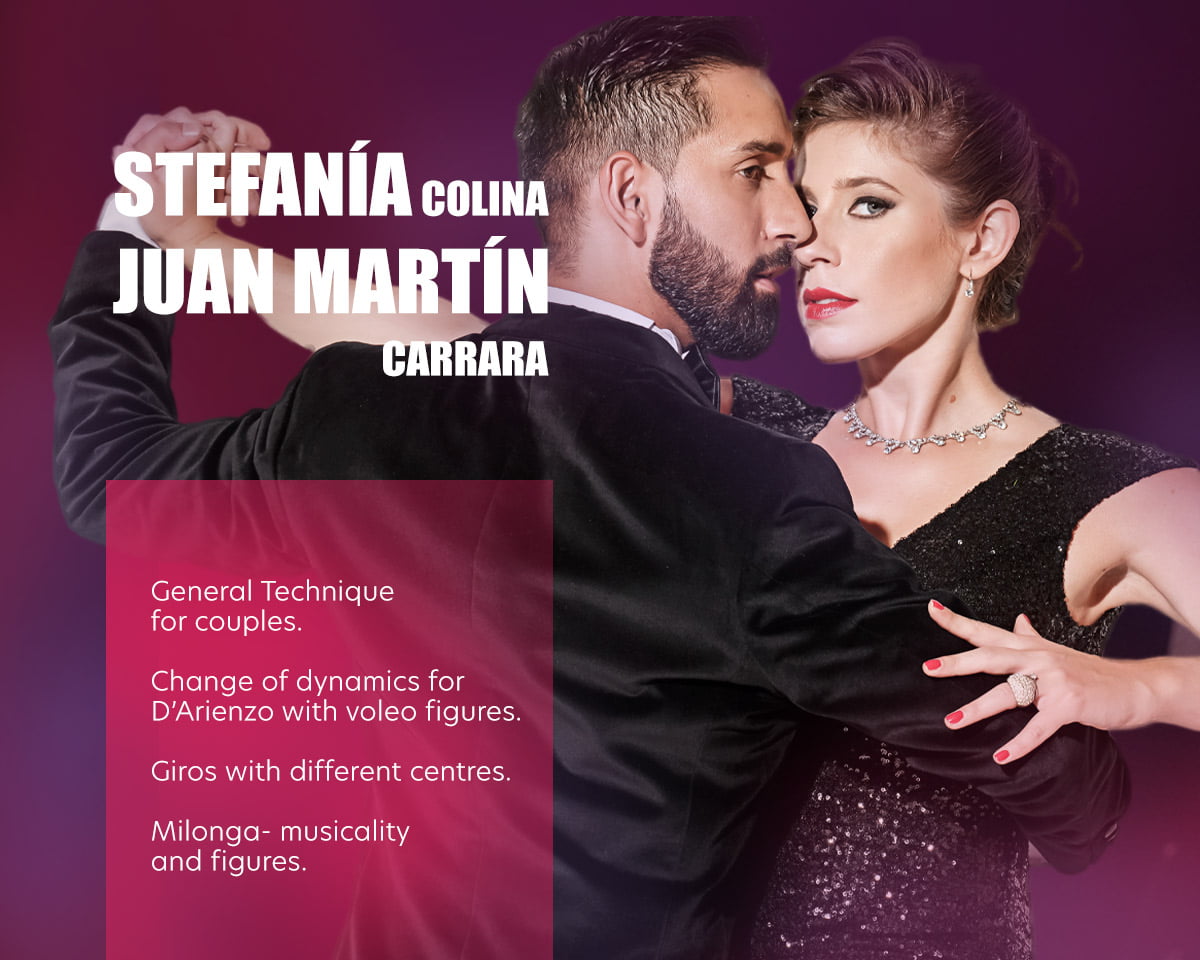 SJM1:  General Technique for couples.
We will work on the axis, posture, embrace and pivots and how to make all of this work in couple.
SJM2:  Change of dynamics for D'Arienzo with voleo figures.
We will start acquiring Technical resources to control the body in order to be able to show different dynamics.
We will also work on different ways you can lead and follow the voleos, creating together special figures with D'Arienzo style.
SJM3:  Giros with different centres.
We will help you Getting your axis on the correct position and to know the structure of giros so later you can be a good music interpreter while turning.
SJM4:  Milonga (musicality and figures)
We will work first of all on the difference between tango and milonga, later we will train different steps that can be used in milonga rhythm for later getting a good milonga style musicality.
___
Photo by fuentes2fernandez fotografias
Schedule:
Check the workshop agenda.

Venue:
All workshops will take place in the building of Majowa Szkoła Tańca.
Categories:


  SOLO – workshop in solo, not in pairs.


  ALL – workshop for everyone, both beginners and advanced.


  INT – workshop for dancers on an intermediate level (with at least 2 years of exeprience)


  ADV – workshop for advanced dancers (with at least 4 years of experience)


  SEMINARY – classes with a continuation. The access only to a whole seminary- 3 workshops.
We are keen to provide valuable conditions to all participants of workshops. Therefore, we'd appreciate it if you would take a close, objective look at your skills and choose the right category.
Thank you!
Costs:
All info can be found in the Prices section.