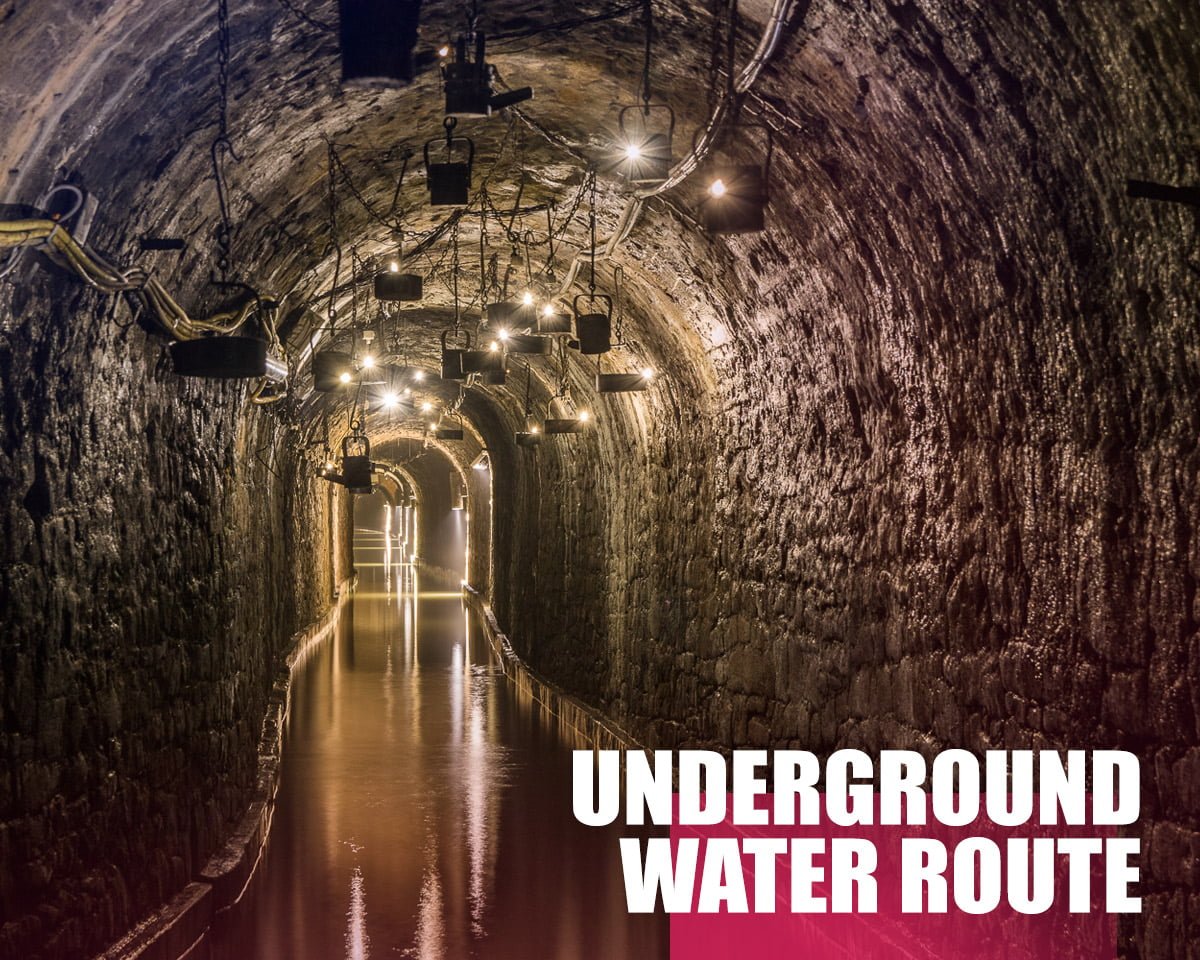 We invite you to participate in a very special sightseeing of our city!
The route is hidden under the streets of Zabrze, in the 19th-century, original excavations of the former Adit and is also the longest underground route of this type in coal mining!
Don't delay - we only have 17 spots!
---
A part of the underground

excavation

s

will be explored on foot, and 1,100 meters is a unique, underground boat trip.
---

During the boat ride under the very center of the city of 170,000 people, you can meet the Treasurer or Drowned, legendary for Upper Silesia.
It is also underground ports, passing passages, sounds of dripping water and unique shadow and lights play throughout the entire underground.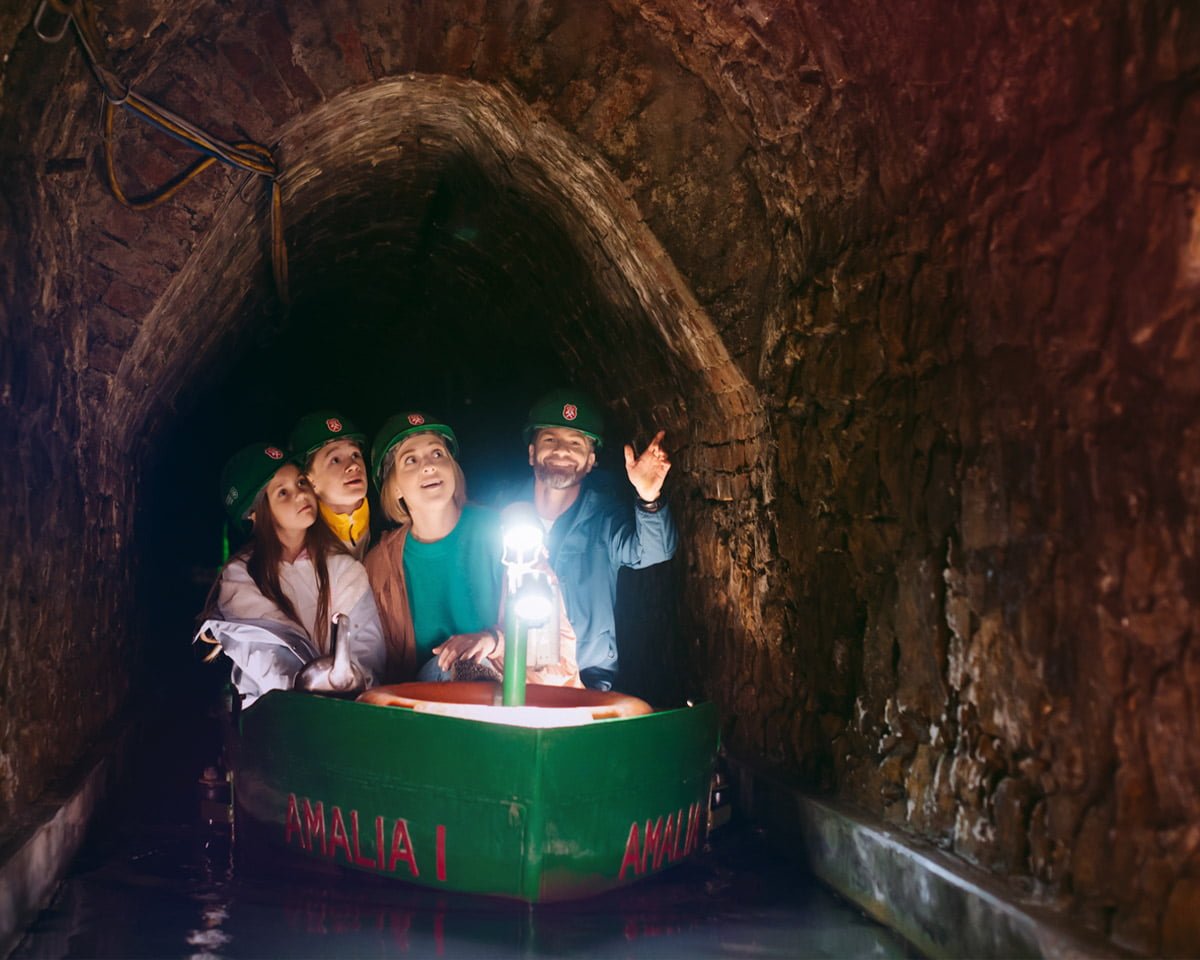 Lovers of the raw beauty of nature will also find something for themselves…
Lime dripstones, usually admired in caves, or live plants that grow almost 40 meters underground with the help of a bit of artificial light and a 90% dose of moisture in the air.
This can not be forgotten! Join us!
---
Important informations!
---
Date:  Friday (26.05.), 11:00 - 13:00
Cost:  15 € / per person
Registration:  Declare your willingness to participate in the trip during a registration. If you already have registered - write us an e-mail (mtf@majowa.eu)
• Rout start:   Mochnackiego 12,  Zabrze
• Sightseeing time: approximately 2 hours
• Length of the route: about 2 km (1100 m of water rafting and 900 m of pedestrian road)
• Temperature: the temperature on the route depends on the weather conditions on the surface and the season, 14-16 degrees Celsius
• Recommendations: appropriate clothing (jacket, fleece, sweatshirt) and full shoes with flat soles
__
Photos from Sztolnia Luiza's sources