---

ATTENTION!
All informations about the May Tango Festival 2023
will appear soon.
---
---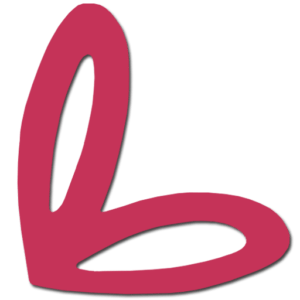 Antonella Terrazas & Ivan Terrazas

(Argentina)
Antonella:
She was born in Mendoza-Argentina and she comes from a family of artists. She started dancing at 5 years old with her parents. She has a long professional experience in different disciplines such as ballet, contemporary, modern, jazz, aerial dance, Argentinian folk dances, musical comedy besides Argentine Tango. She worked several times in national festivals as a director of choreography. She participated in tours with tango companies in Europe, she has been teaching in the last 10 years  all over Europe and Russia giving  special workshops for ladies and couple workshops with her partners.
Some of her partners were: Sebastian Arce, Santiago Castro, Fernando Galera, Csongor Kicsi the European Champion and Maximiliano Cristiani the World Champion.
After a few years living in Italy she moved to Moscow to teach with Sebastian Arce in his Academy.
In 2017 She opened her own school "Tango House" in Budapest,Hungary. Now the school is working only online.
She works regularly in Napoli at the school of Salone Margherita, one of the most beautiful Tango schools in Europe.  Since 2015 she is one of the maestros of Tangomeet.com , the online tango school with high tango education where you find classes from a few of the best maestros in the world.
Antonella is well known for her precise details that she gives in her classes, kindness, clarity and dynamism.  She makes you work hard and takes you to a higher level of  movement understanding.
Ivan:
Ivan is from Mendoza, Argentina, where he started his artistic career as a soloist at 12 years of age.  He was trained by his parents Eduardo Terrazas and Beatriz Herrera in competition Malambo and other forms of Argentine Folklore, as well as classical ballet and Argentine Tango. Upon his arrival in the United States, Ivan added salsa and tap to his repertoire.
Ivan live and work with Sara Grdan. After living for 7 years in United States and Argentina, Ivan and Sara are currently based in Europe, and in addition to being members of the prestigious company 'Tangueros del Sur' directed by Natalia Hills, they have recently performed with 'Tangox2' and 'Miguel Zotto in Concert' directed by Miguel Angel Zotto, 'Obsesion Tango' directed by Tamara Bisceglia, and 'Compania Roberto Herrera' directed by Roberto Herrera. In addition to their theatre credentials, Ivan and Sara are festival and workshop favorites, and have participated, among others, at the Belgrade Tango Encuentro, Sultans Tango Festival in Istanbul, Perugia Tango Festival, and Puerto Rico International Tango Festival.
Trained primarily by Diego DiFalco, Pablo Pugliese and Natalia Hills, and also drawing from many other influences, such as Jorge Torres, Roberto Herrera, Guillermina Quiroga, Gabriel Misse, Carlitos Perez and Raul Bravo, together they are among the youngest and most recognized teachers and performers in the world of Argentine Tango.  As instructors, they have developed a modern systemic approach to teaching traditional tango.  Their goal as teachers is to instill strong fundamentals by emphasizing technique, analytical thinking, logic, naturalness and comfort in both the close and open embrace. Ivan and Sara encourage students to look for connection, quality of movement, creative expression and musicality to make their dance uniquely their own.
Their latest project involves creating a curriculum for the online tango video instruction giant Tangomeet.  Ivan and Sara's online teaching videos will appear in the spring of 2016.
---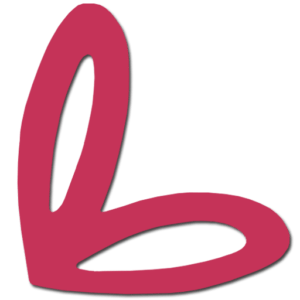 Lorena González Cattáneo & Gastón Camejo
(Uruguay)
Lorena and Gaston dance together since 2015, from that year, other than getting married, they have achieved to join together their artistic paths to evolve professionally. They constantly strike to accomplish a tango that does not just refer to its technical side, but that conveys artistic achievement beyond the movement.
Lorena González Cattáneo
She gave her first steps with her maternal grandfather, with a passion for the tango dance; from him she inherited the love for this music. Following a dream she had since childhood, Lorena began to dance in 2006, devoting herself intensively to different disciplines, such as jazz, Belly dance, flamenco, salsa, and lately, tango.
One year later, her dedication and talent lead her to her first professional steps. She worked in many multicultural tango spaces or "Casas de tango" in Uruguay. Her strongest background is the fact that she worked in a traditional multicultural tango place, where the history and present of the tango montevideano of El Rio De La Plata mix and remains intact, Fun Fun. In such emblematic place she continued dancing while living in Montevideo. The tango had won her heart, although she continued to enjoy other dances too.
In 2010 she was selected to join the group of dancers of "Boom Company", a prestigious company that was 10 years old, unique in its genre and magazine in Uruguay, a type of show that combines music and dance with dramatic elements of burlesque, vaudeville comedy and extravaganza musical, there she played for three seasons until moving to Buenos Aires.
At the same time, she taught tango lessons, belly dance and dance for girls. For a few years she traveled to Buenos Aires assiduously to train with different teachers. In 2012 she decided to move to the nearby shore to start his career there.
In 2013 she meets Gaston and that same year he moved to Buenos Aires to share their lives. In 2014 Lorena manages to present for the first time at Tango World Championship and wins first place in "pista" category, a circumstance that boost her career internationally.
It is in 2015 that Lorena and Gaston achieve and merge their artistic careers, something they dreamed since long ago and begin together to bring the tango around the world.
Gastón Camejo
From childhood his mother and the music were his biggest influence in always staying in connection with the art. At age 17 he sees for first time a young couple from the National Folkloric Ballet of Uruguay dancing tango, and he is impressed by them. This experience highly motivated him and at age 18 he joins such organization.
During the following years, he brought the art and his profession running in parallel until in 2013, driven by his love to Lorena, he decides to leave everything behind and move to Buenos Aires. In his new country, his technique grew from experimentation to his way of living between the milongas, the rehearsal rooms and the Tango studies, in such a way that he takes the decision to devote himself entirely to the profession of dancing Tango. Today, his love for Lorena who drove him to the biggest change in his life, binds his passion to merge as a Tango couple...
---

MügeÜner & SelçukAtalay
(Turkey)
Selçuk is graduated from Contemporary Dance School and Müge has regularly training classical dance technics and ballet exercises.
Müge and Selçuk met first time 4 years ago like partners for championship. They  participate in many festivals, workshops and competitions together now. And till now have worked with many famous tango artists.
Also they are instructors many dance school in Istanbul; Academia del Tango Istanbul, Rüya Sahne, Türkan Bulut Dans Akademi. And they teach tango at three universities in Istanbul.
TANGO CHAMPIONSHIP:
IDO Couple Dance Competition 2018 Tango Escenario and Waltz - First Place
IDO Couple Dance Competition 2019 Tango Escenario – First Place
Mundial Baile European Tango Championship 2017- Finalist
Mundial Baile Championship Istanbul 2018 - Second Place
Turkey Champıİonship
- 2015-2016 - First Place
- 2016-2017 - First Place
- 2017-2018 - First Place