---

Ivan Terrazas & Sara Grdan
IVAN is from Mendoza, Argentina, where he started his artistic career as a soloist at 12 years of age. He was trained by his parents Eduardo Terrazas and Beatriz Herrera in competition Malambo and other forms of Argentine Folklore, as well as classical ballet and Argentine Tango. Upon his arrival in the United States, Ivan added salsa and tap to his repertoire.

Kinetic since an early age, SARA studied regional folklore dance and classical ballet technique in Zagreb, Croatia. Her obsession with Argentine Tango started in the late 1990s at the milonga, and she subsequently learned Argentine folklore. In order to better understand body mechanics and to teach movement technique.
IVAN and SARA met in New York City and have dedicated themselves with passion and intensity to Argentine Tango. Trained primarily by Diego DiFalco, Pablo Pugliese and Natalia Hills, and also drawing from many other influences, such as Jorge Torres, Roberto Herrera, Guillermina Quiroga, Gabriel Misse, Carlitos Perez and Raul Bravo, together they are among the youngest and most recognized teachers and performers in the world of Argentine Tango.
As instructors, they have developed a modern systemic approach to teaching traditional tango. Their goal as teachers is to instill strong fundamentals by emphasizing technique, analytical thinking, logic, naturalness and comfort in both the close and open embrace. Ivan and Sara encourage students to look for connection, quality of movement, creative expression and musicality to make their dance uniquely their own.
After living for 7 years in United States and Argentina, Ivan and Sara are currently based in Europe, and in addition to being members of the prestigious company 'Tangueros del Sur' directed by Natalia Hills, they have recently performed with 'Tangox2' and 'Miguel Zotto in Concert' directed by Miguel Angel Zotto, 'Obsesion Tango' directed by Tamara Bisceglia, and 'Compania Roberto Herrera' directed by Roberto Herrera.
In addition to their theatre credentials, Ivan and Sara are festival and workshop favorites, and have participated, among others, at the Belgrade Tango Encuentro, Sultans Tango Festival in Istanbul, Perugia Tango Festival, and Puerto Rico International Tango Festival.
---

Patricia & Jakub Grzybek
Argentine tango dancers of the young generation.
The most titled tango couple in Poland- The Championship and the 2nd Vice European Champions in Tango Escenario, finalists of the European Championships in Tango Salon (Preeliminares Mundial del Tango Buenos Aires- London, 2014, 2019). Qualified Dance Instructors.
Tango choreographers in 'Dancing with the Stars - Taniec z Gwiazdami' as well as the largest tango show in Poland - 'Tango Piazzolla' at the Rampa Theater in Warsaw.
Every year, they visit Buenos Aires to dance shows at the most iconic milongas of the tango capital, at the invitation of local organizers - such as the legendary Salon Canning, El Beso, Salon La Nacional, Villa Malcolm, La Baldosa or modern Milonga a La Parrilla and Maldita Milonga.
They performed with international orchestras such as Argentinian: 'La Juan D'Arienzo Orquesta', 'Tango Bardo', 'Orquesta El Afronte', Agustin fuertes & Tango Velvet or 'Orquesta Roberto Siri', Russian: 'Solo Tango', 'Tango En Vivo 'or the Polish sensation - Bandonegro Tango Orquesta. They danced on many excellent stages in the country and abroad: the Grand Theater in Warsaw, the Grand Theater in Łódź, the Podlasie Philharmonic and Opera, the Baltic Philharmonic, the Teatr im. Juliusza Słowackiego in Krakow, the Komedia Theater in Warsaw, the Rampa Theater in Warsaw, the Stodoła Club in Warsaw and the House of Music in Moscow.
The organizers of the largest Argentine Tango festival in Poland - 'Recuerdo'.
They are invited to one of the largest tango festivals in the world - Rome, Moscow, Istanbul and Athens. They conducted workshops and gave shows in cities such as Buenos Aires, Berlin, Istanbul, Athens, Moscow, Rome, Barcelona, ​​Poreč, Porto and Lisbon.
Over the years, they have trained and continue to train in Buenos Aires with the greatest and most important Argentinean Maestros. They permanently cooperate with Facundo Piñero & Vanesa Villalba, Juan Malizia & Manuela Rossi and Javier Rodriguez & Moira Castellano.
They attach great importance to the improvised nature of tango as teachers and trainers. They focus on contact between partners as well as music. Technique is important to them, but most of all they want to give people the opportunity to enjoy tango.
---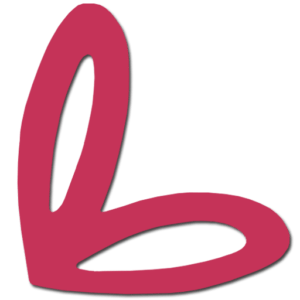 Magdalena Myszka & David Samaniego

Magdalena Myszka:
Lena was born in Pomorze, but she has been living in Warsaw for many years.
She has been interested in dancing since she remembers. In 2005, she began dancing salsa in the Los Angeles style, then developed her skills in other latin styles: merengue, bachata, salsa New York style and Cubana style. During these time, she also trained the Brazilian martial art- capoeira.
In 2009, she began her adventure with Argentine tango. Since then, she has been perfecting hers skills, training with the best maestros from around the world, teaching others and taking part in many international tango events.
The world-class maestros, who had the greatest influence on her dance: Javier Rodriguez, Moira Castellano, Sebastian Achaval and Roxana Suarez, Juan Martin Carrara and Stefania Colina and many others.
Her first tango partner was Damian Thompson, with whom she conducted numerous workshops and gave shows in Poland and Europe. She has also collaborated with dancers such as Ney Melo, Szymon Nowak, Michael Sacher, Viacheslav Ivanov, and Sven Elze during local and international events. For several years she created a dance couple with Łukasz Wiśniewski.
As a teacher, she teaches her students not only the technique. She tries to infect them with her great love and passion for tango as an art and lifestyle. At work, she focuses on creating a connection and a warm embrace in a couple, teaching awareness of one's own body and how to actively follow.
David Samaniego:
Born in Avellaneda in 1988, he grew up in the southern area of Buenos Aires, Quilmes. Multidisciplinary artist, who awaited his relationship with the artistic world studying fine arts.
He introduced himself to dance through Rock'n'Roll and in 2009 he migrated to tango. A discipline that allowed him to develop his great passion for dance and music.
In the same year he moved to Barcelona where he studied other dances and carried out works in different artistic disciplines (dance, theater, visual, audiovisual, fashion, tattoo, among others). He currently lives in Berlin, Germany.
JOBS:
In 2013 he began his work in tango in Barcelona with Clara Silveira. In 2014 he began to dance in the company Tango Amado, under the direction of Veronica Palacios, Omar Quiroga and Jorge Pahl. Participation of shows at The Teatro de Gracia, Teatro del Raval, The Sitges Festival and The Barcelona Tango Glam Festival.
Two years later he moved to Italy where he began teaching classes at Catania Tango Club de Luna Palacios School.
In 2017 he returned to Buenos Aires. Since then it has been exhibited in the main milongas of the Buenos Aires capital,participating in the Buenos Aires World Cup and Tango Festival, and has worked with different masters such as Hugo Mastrolorenzo in the 24M Project, with Mario Morales in The Streets of The Show Tango, with The Tango Company Puerto under the direction of Leonel Di Cocco, with The Tempotango Company directed by Ignacio Gonzalez Cano and at the Corner Tango House Homero Manzi, doing a show every night directed by Gachi Fernandez.