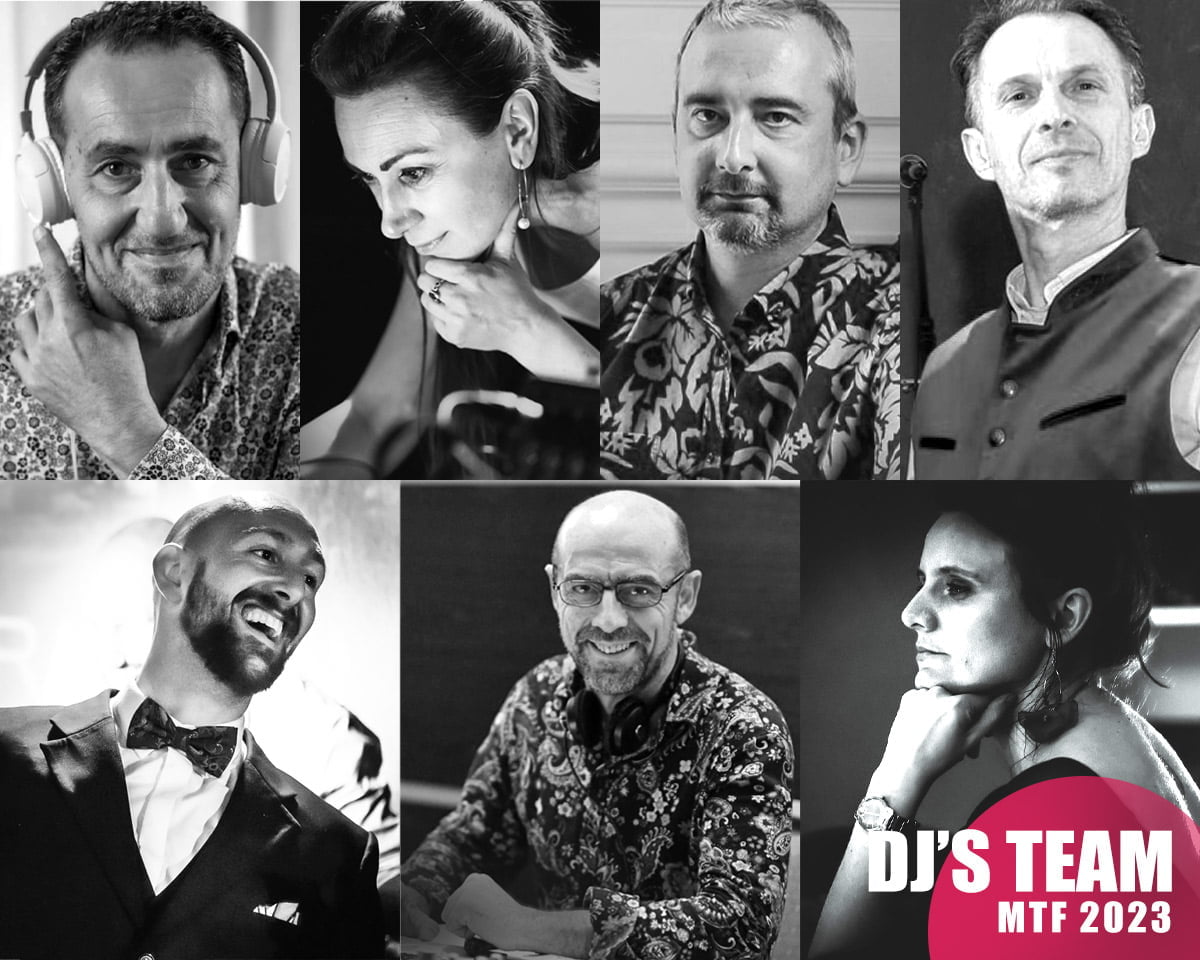 Music and the atmosphere are very important things to our festival.
We want our DJs to prioritize what is happening on the dance floor and to be careful observers to be able to create an extraordinary milonga with you.
Read more about our artists!
I come from Torun and I have been sharing and playing Argentine tango music since 2014.
I do not suspect myself of exceptional sophistication or wide experience … What characterises me is, on the one hand, a lack of pattern, and, on the other hand, a fresh look and as well as courage to take up chances.
What is the most important - I am not playing for myself. I learn how to choose the music to create the best possible ambience for dancers.
I play "famous pearls" we love to dance but also try to invent "unknown beads" that deserve to be discovered. I do not have my favourite orchestra and still not found my primus inter pares. At milongas with my music from loud speakers we are visited by and invited to tango by di Sarli orchestra, Canaro, Troilo, D'Arienzo, Rodriguez with his buddies from the Golden Age.
___
Photo by Sona Komarkova
I loved Tango from the very first milonga. It fascinates me how many layers and interpretations are hidden there. First I knew tango through dancing and as a tanguera I feel really myself. By becoming an organizer of a milonga La Cariñosa in Katowice I knew tango from a different side, as a TDj, which was both a challenge and an adventure to me.
As a TDj mainly I reach for tangos from The Golden Era. My favourite orchestras are D'Arienzo, Pugliese and Troilo. However I also love pieces that delight me with one specific element, either with a singer or instruments in the orchestra. I continously discover how many human histories tango encloses.
Andrea Uchitel, who recently has written a book about tango embrace, says that "in tango by embracing your partner you embrace also the music that is inside of him/her". That's why in milongas I would like dancers to be able to find pieces of themselves, their music in the histories hidden in tangos.
___
Photo by Tango Photography / m.frames
Having been born in Uruguay tango is one of the sounds that accompanied him since the cradle.
As TDJ enjoys playing to traditional music of the golden age of tango, aiming that people fulfill the dance floor all the time with the best of the energies.
Since 2017 is traveling around Europe playing in tango festivals, marathons and local milongas, as well is co organiser of Milonga Pipí Cucú in Cracow.
___
Photo by Tango Photography / m.frames
I am inspired by the love of dance and music.
My style and the way of selection of songs is the result of several years of experimentations.
By co-organizing and playing at a regular weekly milonga and playing at various marathons and festivals- I try to respond to the expectations of the dancers.
Most often I play classical tangos, but not only in classical performances but as well as new orchestras.
I try to make each milonga the best by flowing with the energy of the participants.
___
Photo from Ayad's sources
I started as tango dancer in 2004.
In 2006 I began teaching and organizing my first milongas where I started to make my first steps as a Tango DJ.
As a dancer and as a teacher I always emphasized with musicality, which helped me to become a Tango DJ, forming a very personal style in my musical choices.
Sensitive to the pulsations of the ball and fed by my intense experience as a dancer, I compose selections tailored to the circumstances of each milonga to delight dancers.
In each tanda, I seek a balance between tonus and softness, between melody and rhythm. Passionate by tangos of the 40's to the 50's, and new orchestras the last years, the creation of atmosphere and energy is my "must".
I have played at all local milongas in Thessaloniki and many other cities in Greece, international events and festivals in Greece and abroad (Italy, Russia, Germany, Serbia, Cyprus, Bulgaria, Turkey).
___
Photo by Antonis Antonaros Photography
Tanguera, tango teacher and tango DJ.
My passion for tango music was immediate - from the first milonga I surrendered to it. For over 10 years, I enjoyed it as a dancer at milongas and tango festivals in the US, Europe, as well as on my trips to Buenos Aires.
Drawn to the roots of tango music, I wanted to comprehend what is/was tango for porteños? How did Argentinians create it? How did tango music change over the years?
Five years ago I started DJ-ing believing that a good DJ combines the tradition, the knowledge of tango music, and understanding of dancers, among other things.
Interpreting the music could be exciting or challenging for dancers. As a tango DJ, I want to see all dancers enjoying themselves at the dancefloor, each of us with our own experience and expectations. I aim to see that the music connects people at milonga, whether they are dancing, listening or just enjoying the evening. Then the magic of the milonga happens. Then I feel that Tango happens.
___
Photo by Tango Photography / m.frames
Teacher and organizer of tango events (lessons, workshops, milongas, concerts) in eastern Poland.
My style is classic tango with a slight with a propensity for rhythmic and syncopated pieces of music. I also like tango surprises from various countries...although I started my DJ-ing history with the alternative tango music and it will be nice to return to the roots during the May Tango Festival.
___
Photo from Andrzej's sources