---

ATTENTION!
All informations about the May Tango Festival 2023
will appear soon.
---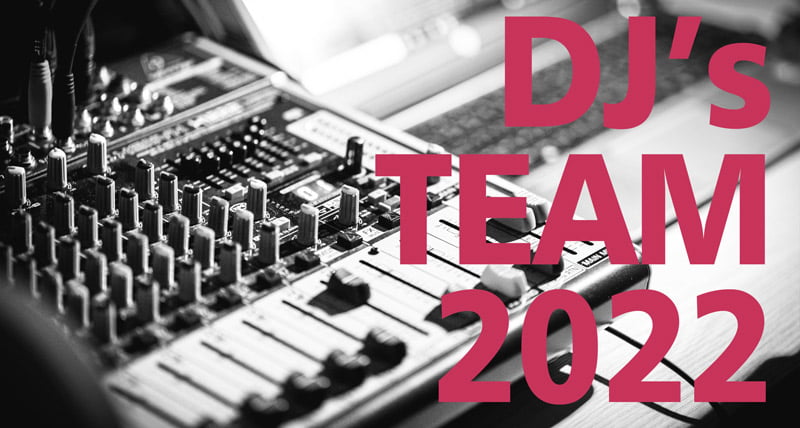 ---

Karolina Topór
I loved Tango from the very first milonga. It fascinates me how many layers and interpretations are hidden there. First I knew tango through dancing and as a tanguera I feel really myself. By becoming an organizer of a milonga La Cariñosa in Katowice I knew tango from a different side, as a TDj, which was both a challenge and an adventure to me.
As a TDj mainly I reach for tangos from The Golden Era. My favourite orchestras are D'Arienzo, Pugliese and Troilo. However I also love pieces that delight me with one specific element, either with a singer or instruments in the orchestra. I continously discover how many human histories tango encloses.
Andrea Uchitel, who recently has written a book about tango embrace, says that "in tango by embracing your partner you embrace also the music that is inside of him/her". That's why in milongas I would like dancers to be able to find pieces of themselves, their music in the histories hidden in tangos.
---

Santiago Buonomo
Having been born in Uruguay tango is one of the sounds that accompanied him since the cradle.
As TDJ enjoys playing to traditional music of the golden age of tango, aiming that people fulfill the dance floor all the time with the best of the energies.
Since 2017 is traveling around Europe playing in tango festivals, marathons and local milongas, as well is co organiser of Milonga Pipí Cucú in Cracow.
---

Anna Pietruszewska
I love nuevo -alter music! This love was born a long time ago, when Bielsko was a cave of nuevo music and my guru (LH) was playing such music. Now, when I have become the heir of this kind of music and "Sniadaniowe milongi" have become my visiting card, I am happy to continue this tradition.
However, when you have the task of executing the order of the marathon organizer, to play at the afternoon milonga, where all marathon runners will be, you have to prepare music for everyone (well, maybe for more because it is impossible to satisfy everyone's tastes 🙂
So you have to clearly define what kind of music you can expect.
Well, it will be a well-composed tradition from the golden age with a pinch of beautiful later years for dancing. There will be special tandas for my fans - vals alter or milonga nuevo or contemporary arrangements of new bands such as Sexteto Cristal, which will play in person at the August Open Air festival in Ustroń.
I know that not everyone loves her and I also know that my fans will come wherever I play such a music for them.
And the May Festival will be a beautiful mix of people, styles and music.
I still think tango has the most beautiful variety!
---

Tatiana Tativany
Tanguera, tango teacher and tango DJ.
My passion for tango music was immediate - from the first milonga I surrendered to it. For over 10 years, I enjoyed it as a dancer at milongas and tango festivals in the US, Europe, as well as on my trips to Buenos Aires.
Drawn to the roots of tango music, I wanted to comprehend what is/was tango for porteños? How did Argentinians create it? How did tango music change over the years?
Five years ago I started DJ-ing believing that a good DJ combines the tradition, the knowledge of tango music, and understanding of dancers, among other things.
Interpreting the music could be exciting or challenging for dancers. As a tango DJ, I want to see all dancers enjoying themselves at the dancefloor, each of us with our own experience and expectations. I aim to see that the music connects people at milonga, whether they are dancing, listening or just enjoying the evening. Then the magic of the milonga happens. Then I feel that Tango happens.
---

Roberto La Barbera
My adventure with tango begins in Lecce on Saturday 6th March 2004 (leap year) after having participated in an evening of "candelai" in Palermo a few weeks before. I remain literally struck by the music, the dance and the energy that is released during the milonga among the people of that fantastic Thursday night.
I begin the learning path with the teachers Luciano Donda and Roberta Buoni from Rome who twice a month during the weekend arrive in Lecce to give us the first important notions of tango that we then explore with the other members of the association: Blutango, we are at beginnings of the tanghero time in Salento.
In September of the same year, some founding members resigned to start another tango activity, so I became one of the association's managers, from this moment began my activity as a tango organizer and dj in Lecce until August 2009 with: " Le notti bianhe di tango" at the Acaya golf club, in September 2009 I move to Berlin where I stay until October 2018 living almost every night in the magical atmosphere of the Berlin multicultural milongas.
From January 2019 I play regularly to the Loca and the Por Fiesta of Krakow, to the Metrumm of Bielsko and to the fantastic Maja milonga of Zabrze, other evenings in the neighboring city Wroclaw and Brzeg.
The people who contributed to my training are: for the dance my first teachers Donda and Buoni for the fundamentals, then many Italian and Argentine teachers periodically alternated in our courses: G. Quiroz and R. Coen, C. and N. Ochoa , H. Macana, T. Rusconi, M. Panero and P. Hillieges, etcetera and then Carlos Gavito who in one of his last classes held in Lecce deeply marked my way of interpreting the world of tango.
For the music Felix Picherna, follow him whenever possible in Rome and Puglia, it was like a lighthouse that made its light very clear. We must have the awareness and humility of being at the service of dancers, receiving the energy to become a whole that through music, that remains the first element of everything, aspires to reach very high synergies and levels of spirituality.
For this reason the tandas selections vary and depend mainly on the participants of the milonga, I do not use compilations the tandas are chosen based on the vibrations that the "dancefloor" gives me.
The smiles and the complacent looks of everyone, dancers and organizers, during and at the end evening every time I repay everything.
---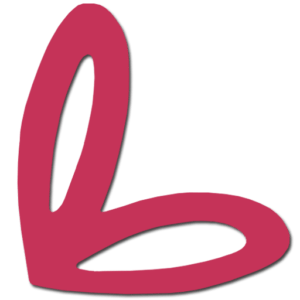 Ezequiel Mendoza
He comes from Argentina. He travels all over the world and he's teaching classes and playing music. He has performed as a musician in various countries, such as Argentina, Poland, Israel, Latvia and several others... His sets are characterized by a selection of traditional and very danceable tangos. You won't sit down to his music!
---