Marcelo Almiron
He is an active tango dancer since 1990. He has been a dj since 2002 in many milongas in Buenos Aires and is a resident dj in the most important milongas in Poland, from where he is resident last 5 years. He has also dj'd at many international festivals and marathons and a popular guest dj in milongas around Europe. His favourite orchestras are: Francisco Canaro, Juan D'Arienzo, Francisco Lomuto, Tipica Victor and Enrique Rodriguez, Demare Calo. His style is traditional but very personal: "I like tandas with orquestas from 30's and 40's and some from late 40's and 50's. There are no rules during my dj sets. Only the flow and energy of the floor are important!"

Krzysztof Kardaś
...

Maria Gesse
For me, the best music is tango music. I really like to listen to it and explore it. I can't really say for how long I've been DJing. Days and months flow so fast. Tango is for me an unlimited source of different emotions and positive energy. When I play on milongas, I like to present a wide variety of music for my friends dancing on the dance floor.
I believe that a DJ can create an unique climate of milonga in which everyone can have a good time. When I'm playing, the most important benchmark for me are positive emotions of dancers and smile on their faces.
My favourite tango genre is Tango Golden Age, but from time to time I use music from alter periods, if I feel like it.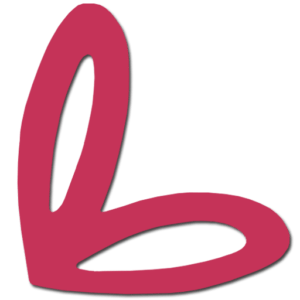 Katharina Gewert
Katharina has been a passionate music lover and dancer all her life. In 2011 she has chosen tango as the dance which fits her soul desires the most. Katharina's love for tango, excellent musical taste and sensitivity are well known in German Milonga circles. Her inexhaustible energy made her start in 2017 her own Milonga Evenings in Oberhausen, which allow her to share her favorite tango tunes with others to their great enjoyment and appreciation. Her evenings has since become one of the most popular dancing happenings in the area. She has also been a highly appreciated and a frequent guest DJ at a the tango events in Germany, Holland and Poland.

Lechosław Hojnacki
The Great Masters of the Golden Age are predominate on my playlists, but I always

reach

for good tango pieces

from different times

.

I will certainly be

propose a special tanda. Even more than one!

I'm betting on the

musical diversity. One that will make no one bored and let everyone to find something for oneself.
Nowadays, a technology give us so much possibilities to bring an old music at least a bit closer to the original sound.

I take this opportunity to

renovate old recordings by myself, because I have

a well-established basis for

claiming that the Great Maestros ... did not make

crackle sounds during the performances 😉

.

Tomasz Lison
I appreciate tradition of tango and quite often I play the old masters. Nevertheless, amongst all the great composers, I value the most Pugliese, for the unbeautiful madness of emotions and harmonious diversity of rhythm. Moreover, I'm deeply grateful that tango hasn't died along with the end of the "golden era", it prospers and keep on surprising. That's why I seek for inspiration in the modern bands. There is only one condition - it must still be tango, it must still be music to dance to. For me the most important thing, when selecting tandas is to keep the energy on the floor, no matter if it's the music of the new or the old masters. Because D'Arienzo is a volcano of energy, but the guys of "La Juan D'Arienzo" play the way that an old man may be proud and dancers love them. Ups, I've just revealed which orchestra I will definitely play...

Krzysztof Rumiński
I come from Torun and I have been sharing and playing Argentine tango music since 2014. I do not suspect myself of exceptional sophistication or wide experience … What characterises me is, on the one hand, a lack of  pattern, and, on the other hand, a fresh look and as well as courage to take up chances. What is the most important - I am not playing for myself. I learn how to choose the music to create the best possible ambience for dancers. I play "famous pearls" we love to dance but also try to invent "unknown beads" that deserve to be discovered. I do not have my favourite orchestra and still not found my primus inter pares. At milongas with my music  from loud speakers we are visited by and invited to tango by di Sarli orchestra,  Canaro, Troilo, D'Arienzo, Rodriguez with his buddies from the Golden Age.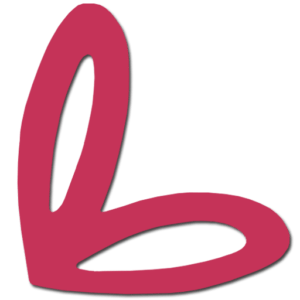 Dariusz Tybińkowski
In the past, professional theatrical dancer. Currently a fan of tango, director of Monday Łódź milonga in GKO. I appreciate composers from the Golden Era to the contemporary orchestras. When selecting tracks and artists, I aim to put dancers in exaltation and keep the atmosphere and energy on the floor.

Michał Zachariasiwicz
From 2002 and his first milonga experience in Zurich he knew that tango is going to stay for good in his life. Initially fascinated by tango as a dancer, he took his first steps as a DJ on the tango scene of Katowice being established at that time. Afterwards he consistently accumulated knowledge, experience and assembled sets of Tango music, while each and every DJ experience convinced him how much fun may be brought about by tango taken from that other side of the console. As a DJ he visited tango events both internally and abroad.
He understands his role as a DJ as taking care of two essential elements. First, the interaction with the dancers – sharing the time and space and sensing the expectations of the dancers. Second, watchfulness for the best quality of the music played. In the course of the night he only scarcely plays tangos, which do not origin in the Golden Era. He favors the performances of the orchestras of D'Arienzo and Troilo.